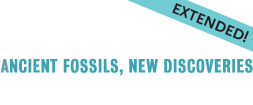 Plan a Trip
Getting to Victoria is easy with BC Ferries. Sail from the Tsawwassen Terminal (Vancouver) to the Swartz Bay Terminal (Sidney/Victoria). The Swartz Bay ferry terminal is just 32 km (20 miles) north of Victoria. Other ferries come into the Inner Harbour from U.S. locations. Within two blocks of the museum you'll find rental cars, a long-distance coach depot and several city bus stops.
Hours (until May30, 2012)Daily from 10am – 5pm
Summer Hours (from June 1 –  Sept 29th, 2012)
Sunday to Thursday 10am – 5pm
Friday & Saturday 10am – 10pm
Admission Prices:



Museum 
including 
feature exhibitions




Museum
& IMAX film Combination




Adult (19 years +)

$21.68

$31.15

Senior (65 years +)

$15.75

$25.10

Youth (6-18 years)

$15.75

$25.10

Student  (19+ years with ID)

$15.75

$25.95

Child (3-5 years)

Free

$5.40

Family (2 adults & 2 youth)
 $61.75

$98.45
Purchase Tickets Online
Membership:

Make the most of your museum for less purchase an annual membership today. Enjoy unlimited admission to galleries and exhibitions, express entry
privileges and valuable discounts on virtually all Royal BC Museum offerings.
.